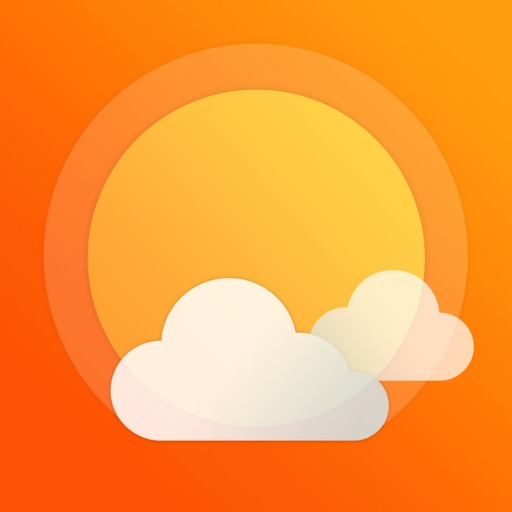 Weather May: The Forecast Channel, Radar & Alerts
Download Weather May now and access local weather alerts, storm alerts, and storm tracker in the most visually stunning FREE weather app on Appstore!

Everyone wants fine weather every day so they can do their daily activities freely. Bad weather, rains, and storms, can hugely effect our ability to travel and perform our planned activity.

Knowing what to expect will greatly diminish our chance to be caught in storms, rains, or other bad weather. This is why we always have to have an accurate weather tracker app on our phone.
Our storm alerts is crucial if you live or plan to travel to the area where storms are frequent occurrence and you need a reliable storm tracker app.

Weather May is indispensable for everyone to plan their activities according to the latest weather forecast, and especially for travelers who want information about the place they are going to visit.

WEATHER MAY – THE LOCAL WEATHER FORECAST CHANNEL, WEATHER ALERT, RAIN ALERT, AND STORM TRACKING FEATURES:

• FREE to use. Download and access local weather forecasts completely FREE anywhere you are.
• Reliable data collected from 3,500 local stations around the world that will give up to 95% accurate forecast for local weather alerts.
• BEST looking weather app on iOS. Enjoy our visually stunning app design and HD quality background images depicting the force of nature.
• 10 day weather tracking to help you plan your activity accordingly.
• Automatic location detection when you enable Location Services. Simply open our app and it will automatically detect your location and display local weather alerts and current information for you.
• Important information such as: chance of rain, humidity rate, range of visibility, wind speed, and air pressure.
• Monitor the current temperature with our temperature monitor function.
• Get storm alerts with our storm tracker function to notify you when there's a chance of storm.
• Works around the world. Whenever you are, if you can access the network, you will be able to access the latest weather tracking information, storm alerts, and other local weather information.
• Different display for different location. Our app adjusts our display according to the current weather at your current location.

Weather May collects data from over 35,000 local stations that provide accurate information regarding local weather alerts.

Weather May has the most outstanding weather app design on the Appstore with our HD quality background. Enjoy our visually stunning graphic every time you open our weather alert app to check on the local weather alerts.

Simply open our weather tracker app and it will automatically detects your location and display every relevant local forecasts data. You can access information regarding humidity rate, wind speed, temperature monitor, chance of rain, and even 10 day weather forecasts all in our app.

We are constantly working on our weather tracking app to bring more great features for our users and fixes any bugs so our weather tracking app can work smoothly on any iOS device.

Just because we have fine weather, it can last forever. Knowing what to expect regarding local weather and plan accordingly is the recipe for success for any activity and event. With our 10 day weather forecast, temperature monitor, storm alerts, information regarding chance of rain, visibility range, wind speed, and humidity rate, we provide the most comprehensive local weather data for our users.

Love our weather tracking app? Got a comment, question, or feedback?
We love to hear from our users.
Don't hesitate to contact us with any issue, or just to say hi at our email (app@alchery.com).

We will also appreciate any support in the form of rating and review so we can keep updating our app with the latest features.
Check out our other apps at http://www.alchery.com
動画
eWeather HD 3.4 weather app, widgets, alerts, radar, earthquakes, for iPhone and iPad
eWeather HD is more than just a beautiful and informative weather app - it is a powerful yet easy-to-use weather station right on your iPhone and iPad. The app presents its information in an...


The Weather Channel Storm Alert Theme 2017
The new storm alert theme heard during Winter Storm Stella. Original video by TWCSteven. Original video: https://www.youtube.com/watch?v=z8d046nrbuY.


Five Day Weather Forecast
Five Day Weather Forecast. Sometimes the weather isn't as predictable as we would like it to be. Watch as this weather man tries to give the public the most up to date forecast for the upcoming...


Weather & Radar - The Best App For The Weather In South Africa
Hourly weather forecasts. Rainfall radar and satellite map. Whatever your plans, and wherever you are, stay one step ahead with the Weather & Radar App. Enjoy rainfall radar and satellite...


eWeather HD - weather forecast, alerts, high definition radar for iPhone and iPad
For more new games, game trailers and app previews for iPad, iPhone and Android SUBSCRIBE TO APPSROOSTER http://www.youtube.com/subscription_center?add_user=appsrooster ---------------------------...