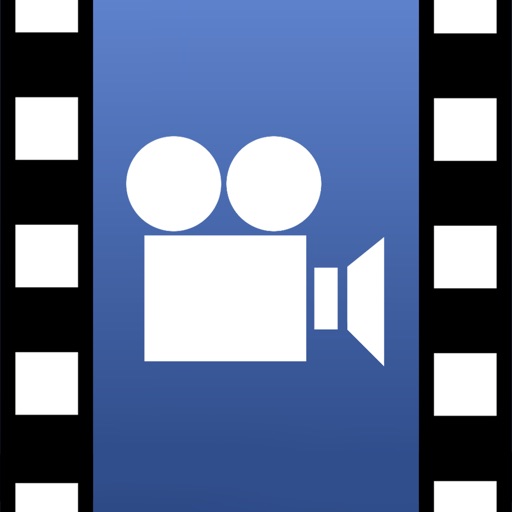 Video Player for Facebook and Camera Roll
Use Video Player for Facebook and Camera Roll, to play your videos from Facebook, and play videos found on your device, in our app - therefore keeping all of your video in one place.

The process is simple; to use Video Player for Facebook and Camera Roll;

1. Download the app from the App Store

2. Use the app to connect to your Facebook account, and all of your videos will now appear in a list in the app, and you can now play these videos on your device

3. You can also use the app to load videos from your device, into our app, and play them from within the app - again, keeping all of your video in one place.

Playing videos in our app is free, but to remove the adverts, you will need to make a one off, in app purchase.

JOB DONE!

Comments on our applications are always welcome, so please write to us!

Comments on our apps are always welcome, so please write to us!

Many Thanks

Ernest Shaw Ltd
動画
How to Transfer Videos from iPhone Video Application to Camera Roll
This video will show you How to Transfer Videos from iPhone Video Application to Camera Roll Website https://techprobsolution.blogspot.com/ Facebook Page (Please Like) https://www.facebook.com/T...


Save Facebook Videos onto your phone!! - Howtosolveit
Try my New video https://youtu.be/FNzDzk1WCfo How to Save Facebook Videos onto your Android phone. How can i download video from Facebook to my Galaxy S8, Galaxy Note 8 smart phone. I want...


How to Download Facebook Videos on Android
Here are the best ways to download and save Facebook Videos on Android for offline viewing. Unlike YouTube which allows the user to save and view video files offline on the smartphone, Facebook...


How To Save Videos To Camera Roll On iPhone!! (For Free)
Today's video is a tutorial on how to save videos from Instagram, Facebook and YouTube to your camera roll using iPhone #iosediting **App: Video Saver Pro - Video Player for Cloud Platform...


របៀបដោនឡូតវីដេអូ ពី Facebook and YouTube on iPhone
របៀបដោនឡូតវីដេអូពី Facebook and YouTube ងាយស្រួលហើយវា Auto Save to Cameraroll App download: Black.Hole by Fawaz Alotaibi https://appst...